INTRODUCTION TO LAB SAFETY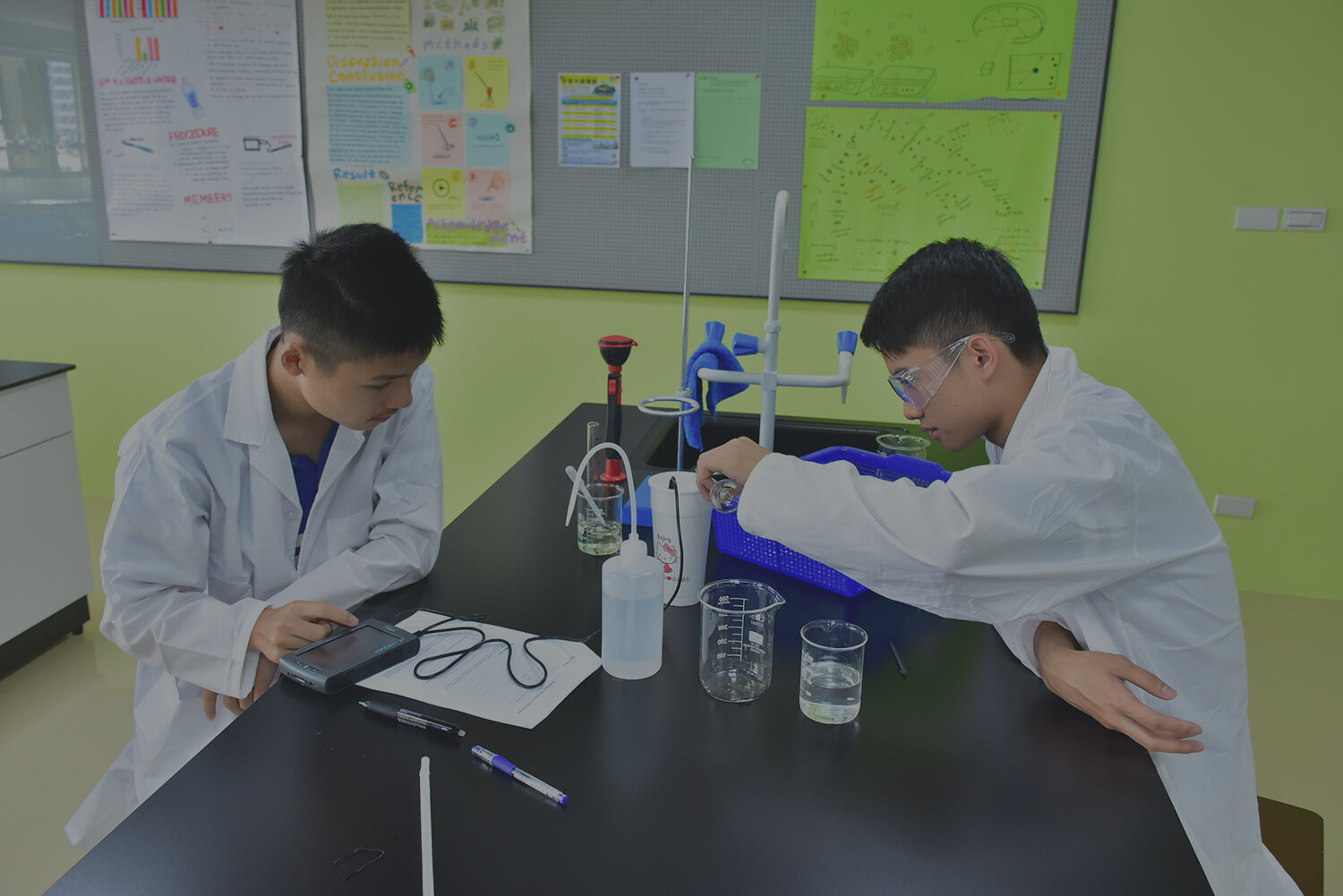 Introduction To Lab Safety
實驗室安全介紹
To ensure a safe and healthy environment in our laboratories and reduce the risks involved with experimentation, there are certain procedures that we need to know.
為確保擁有一個安全健康的實驗室環境,降低實驗危害,請了解以下內容。
Always abide by the following
遵守以下規定
Wear safety goggles at all times 配戴護目鏡

Ensure a laboratory coat or apron is worn 穿著實驗衣

Use appropriate gloves when required 穿戴適當手套

Wear closed toe shoes 穿包腳鞋
Common equipment introduction
常見實驗儀器介紹
Safety Equipment and storage place
安全器材及存放地點
In the event of fire or earthquake
發生火災或地震時
If you are not in immediate danger, turn off all flames and ignition sources and electrical equipment.
若無立即危險,關掉所有火源及電器。
If you see smoke and suspect a fire , activate the fire alarm and alert other people.
若遇煙霧或懷疑發生火災,啟動火災警報器。
Follow teacher's instruction to evacuate the building, Use the escape route. Do not use elevators.
依照老師指示疏散,走逃生路線,勿使用電梯
In the event of chemical spill
化學藥品洩漏時
Report the incident to your teacher and lab manager. Do not try to clean up the spills yourself.
報告老師或是實驗室管理員,勿自行處理。
Emergency Telephone Number
緊急連絡電話
Lab managers實驗室管理員: Mr. Hu Yu-Jie 胡鈺杰 #217,Mrs. Lin Yu-Heng 林俞亨 #217/693
Campus Security Office校安中心: 04-23341119
General Affair Office總務處: 04-23341151
Student Health Service健康中心: 04-23341126
Fire Department消防隊: 119
Police Department警察局: 110